Meet i2Coalition Members and Internet Policy Experts.
The i2Coalition's Annual Congressional Fly-In is next week, Tuesday, May 2nd and Wednesday the 3rd. i2Coalition members will be participating in events spanning the two days. The i2Brew and the Internet Leadership Awards Ceremony, however, will both open to the public.
Tuesday, May 2nd, from 6 PM to 8 PM, the i2Coalition will hold an i2Brew Networking Event at WeWork Dupont Circle sponsored by i2Coalition member Open X-change. Cybersecurity expert, Allan Friedman, will be speaking on the nature of cyberwar, as discussed in his popular book: Cybersecurity and Cyberwar: What Everyone Needs to Know. The book tackles critical issues and timely events in the world of cybersecurity including the "Anonymous" hacker group, the Stuxnet computer virus, and the cyber units of the Chinese and US militaries. i2Coalition members will be receiving a signed copy of the book.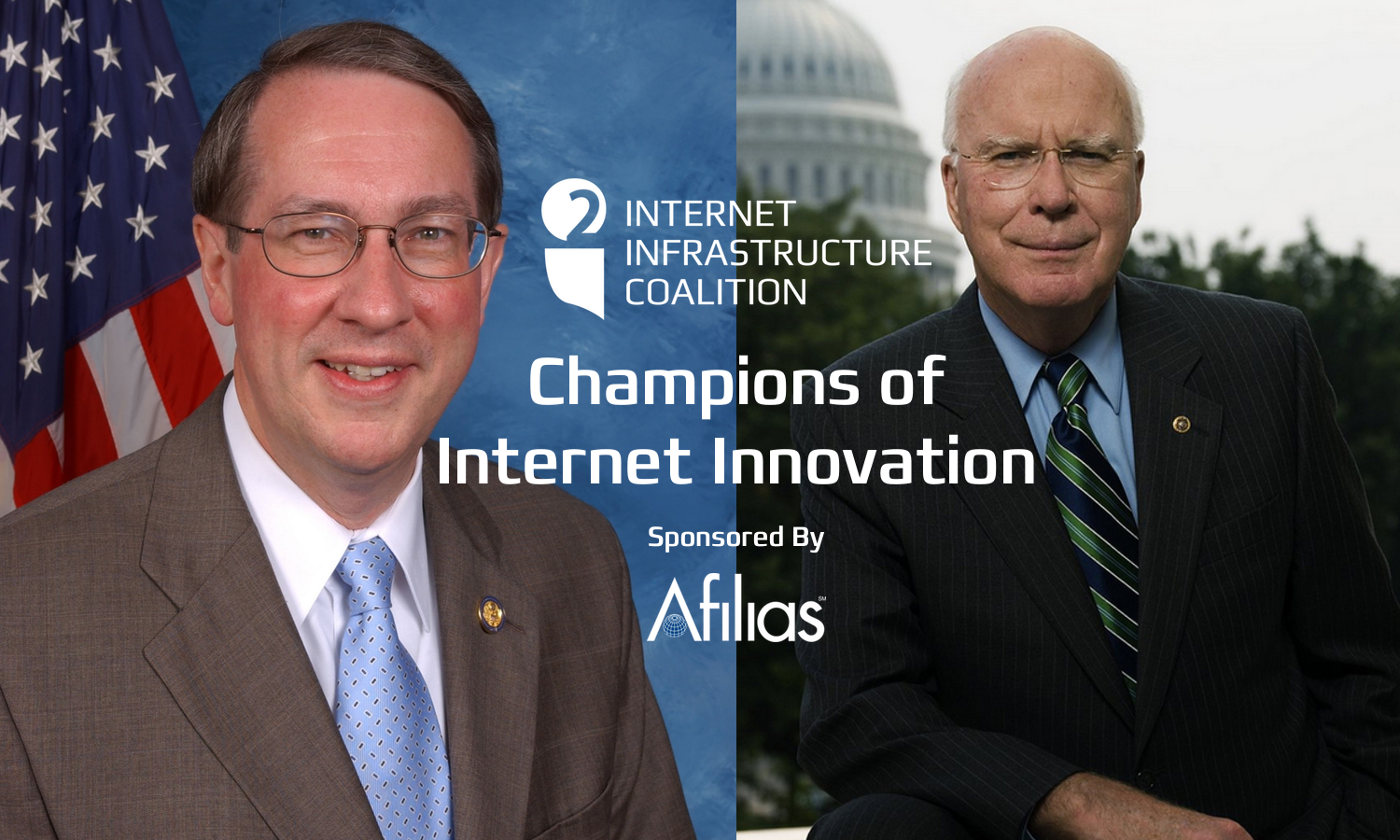 Wednesday, May 3rd, from 6 PM to 7 PM, we'll be holding our 4th annual Internet Leadership Awards ceremony. The event will be sponsored by i2Coalition member Afilias. Every year the i2Coalition gathers industry pioneers, policy thought leaders, and legislators to celebrate the good actors of Internet policy.  The i2Coalition gives out two awards to legislators, the Champion of Internet Freedom Award. We also award a member of the community who demonstrates leadership in engaging with Internet policy and governance, to the benefit of the entire industry, the Internet Community Leadership Award. This year the i2Coalition has announced that the recipients of its 2017 Champion of Internet Freedom Awards will be Representative Robert Goodlatte (R-VA) and Senator Patrick Leahy (D-VT). Elliot Noss, President and Chief Executive Officer of Tucows, will be receiving the Internet Community Leadership Award. Noss will also provide keynote remarks to close the ceremony.
We'd like to encourage all Washingtonians or any in DMV area to join us for both events for refreshments and celebration of internet innovation. These are widely attended events designed to comply with the House and Senate ethics rules. If your organization is interested in becoming a member of the i2Coalition to attend the congressional briefings, you can find more info here. These events are a great opportunity to discuss the crossroads of cybersecurity and innovation in the internet infrastructure industry with top experts in their fields.  We look forward to seeing you all there!