The Internet Infrastructure Coalition (i2Coalition) has signed onto and sent a letter regarding reform priorities for Section 702 of the Foreign Intelligence Surveillance Act.
The i2Coalition conducted successful meetings between our members and legislators from the House and Senate, representatives the FBI, the Homeland Affairs Committee, the Government Affairs Committee, the Department of Commerce, and more.
With less than a year under our belt since the launch of .blog for general availability, Knock Knock WHOIS There (KKWT) is ready to tackle broader issues facing our community.
Meet i2Coalition Members and Internet Policy Experts.
The suit could have wide-reaching consequences, greatly increasing the liability risk for Internet service providers.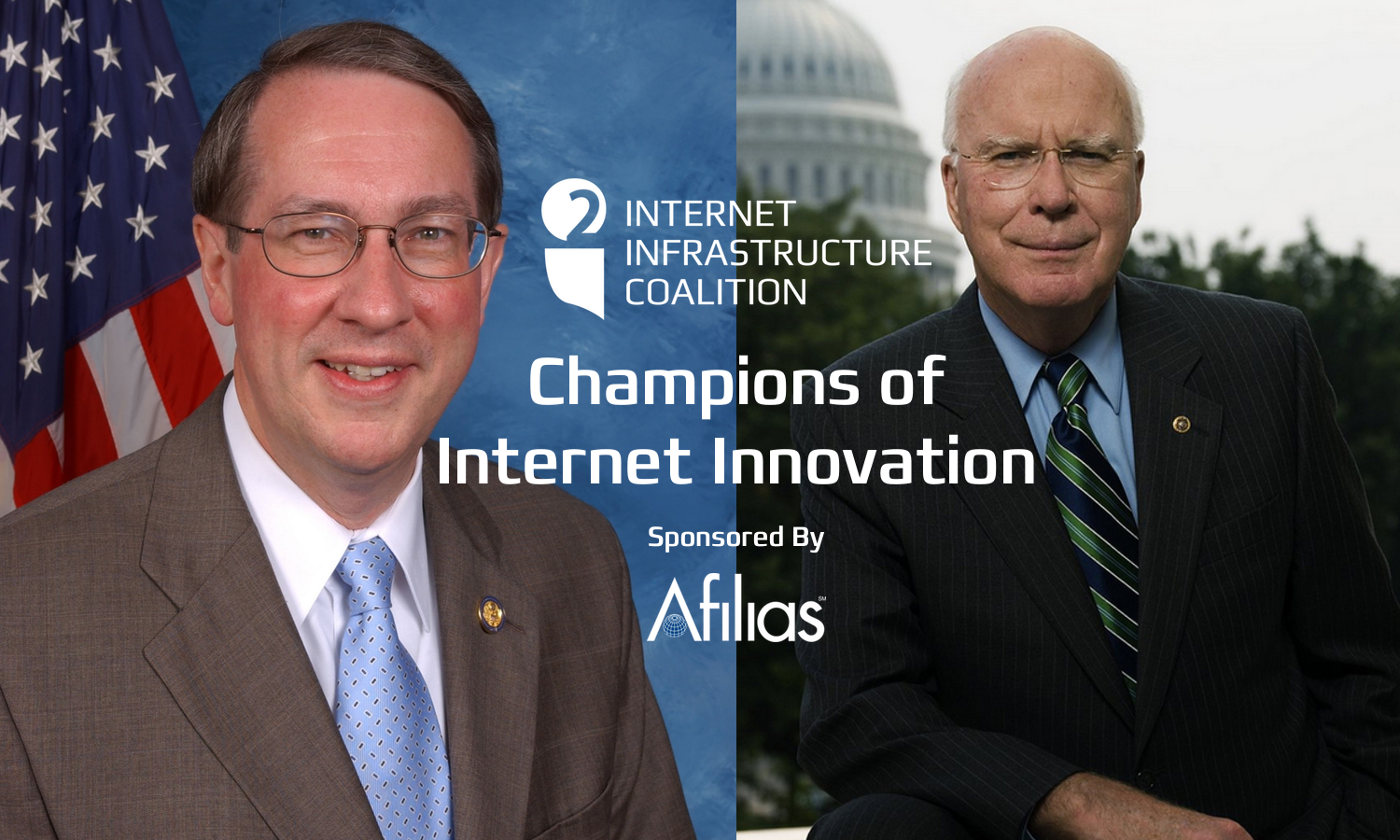 The i2Coalition has announced that the recipients of its 2017 Champion of Internet Freedom Awards will be Representative Robert Goodlatte (R-VA) and Senator Patrick Leahy (D-VT).
The I Love Data Centers podcast is a new initiative meant to spotlight the data center industry produced by i2Coalition member Open Spectrum Inc.
Since 2010 the Domain Name System (DNS) has expanded dramatically, not only fueling competition, choice and innovation, but truly enabling a multi-lingual Internet.
eco Internet Industry Association E.V., Europe's largest Internet interest association and i2Coalition sign plan to intensify their longstanding co-operation.
Attending HostingCon next month? Our Gender Diversity & Equity Initiative will be hosting a lunch session on the conversation around parental leave policies.
On Friday, March 24th, the i2Coalition sent the following letter to Lisa R. Barton, Secretary to the Commission of The United States International Trade Commission.
The i2Coalition focus is bridging the gap between stakeholders and industry partners to ensure the Internet continues to develop in a way that benefits everyone.
We would like to urge our members to stay on in DC for two more nights to attend Open-Xchange's US Summit on May 4th and 5th.
Today, on International Women's Day, we're proud to support the advancements of female engineers, computer scientists, product managers, marketers, PR, social media, sales, legal, compliance, customer support teams and more, who are key contributors in the Internet infrastructure industry. Our Gender Diversity & Equity Initiative works to grow the conversation around gender and diversity in […]
We're lovers, sharers, and educators, not fighters; however, we decided it was time to join the coalition.
Reform of Section 702 is necessary to restore confidence in internet companies.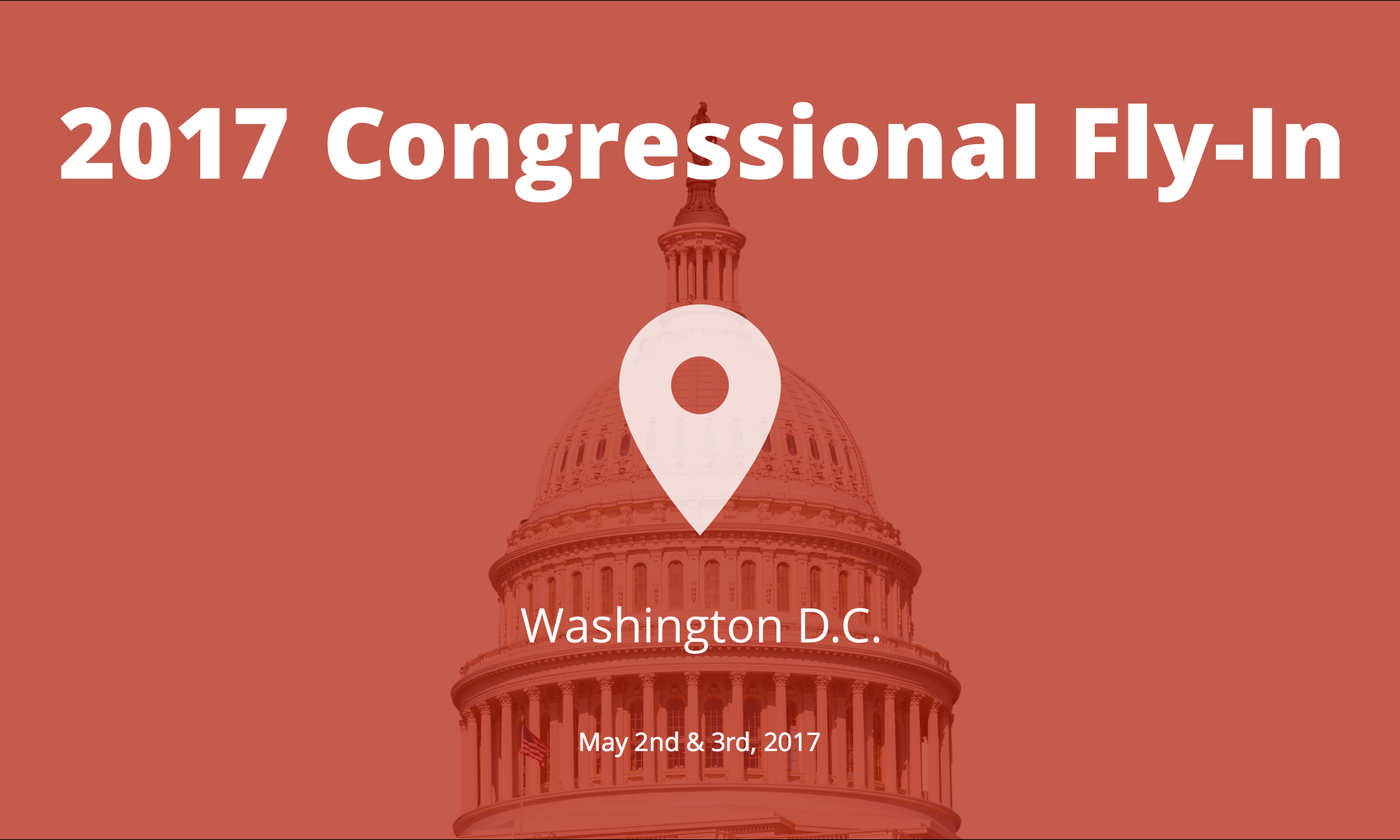 The award will be delivered at a ceremony on May 3rd in Washington, D.C., during the closing ceremonies i2Coalition's yearly Washington, D.C. Fly-In.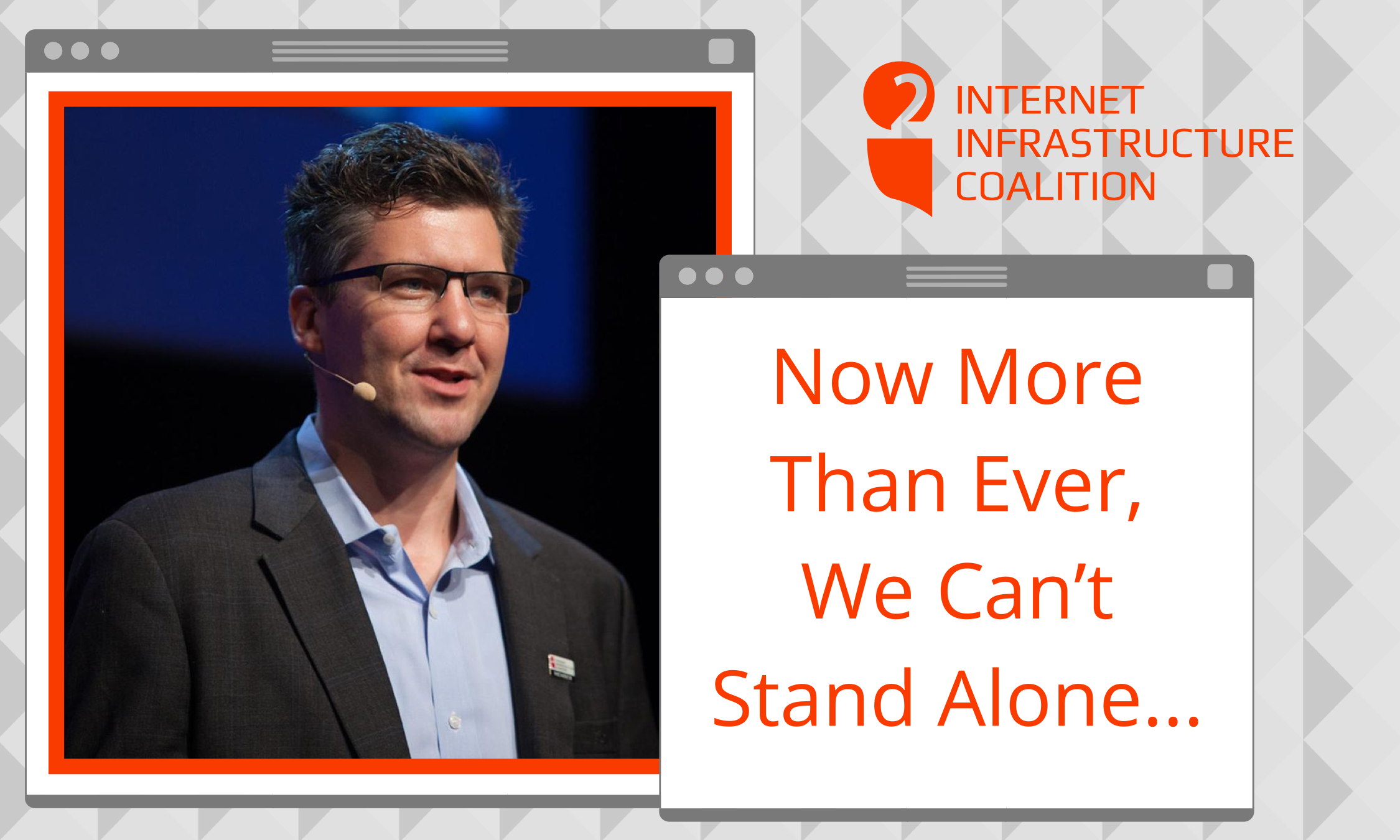 We're in it for the long haul.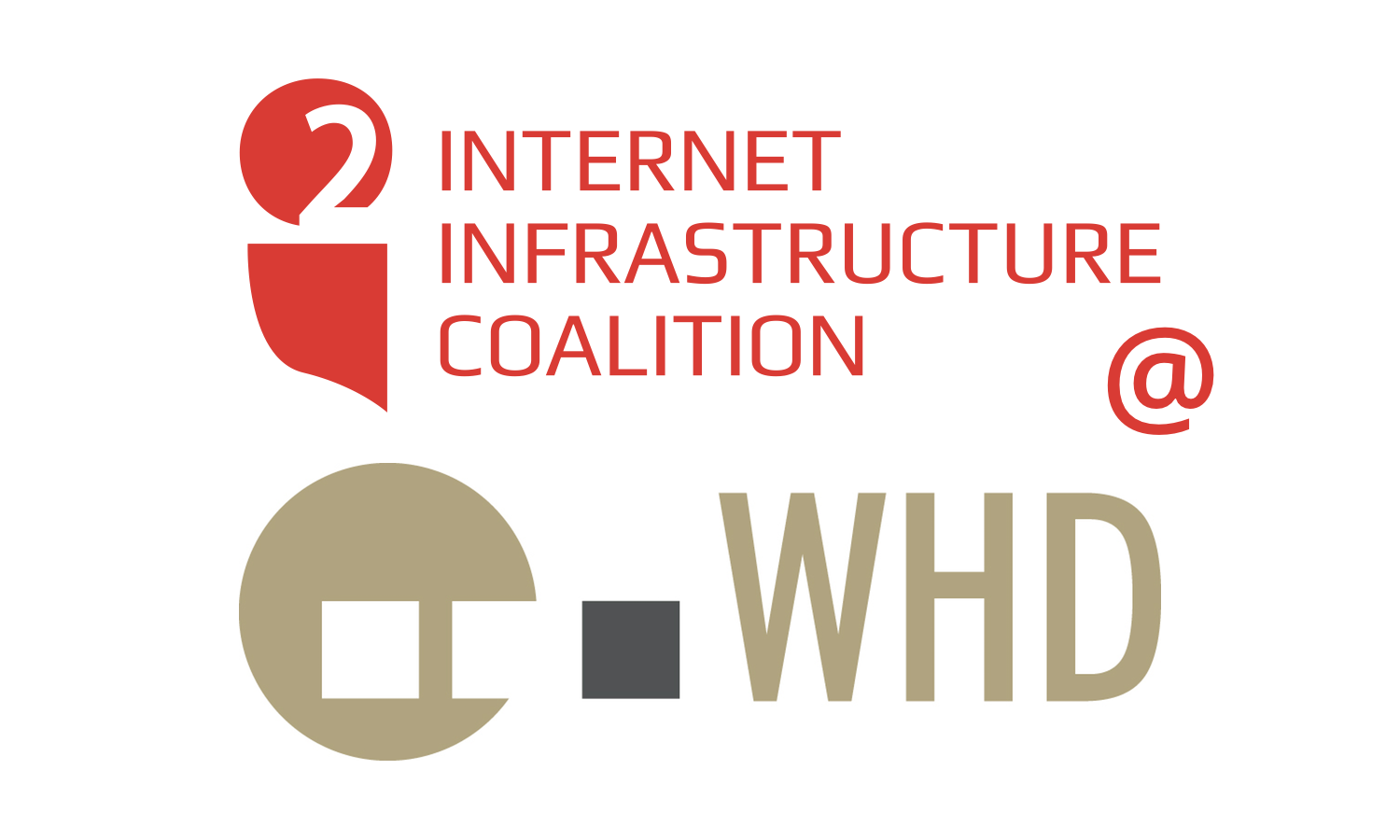 We are very excited to announce that i2Coalition is once again a Media Partner for the WHD.global conference, taking place in 2017 March 25th-31st in Europa-Park, Rust, Germany.
The Email Privacy Act will finally bring the Electronic Communications Privacy Act – or ECPA – into the modern world.
The i2Coalition will be attending the M3AAWG 39th General Meeting in San Francisco February 15-18, 2017.
"This decision is a victory for the Internet infrastructure community…"
On December 1st the Copyright Office initiated a new online system to designate an agent for receipt of notice under the DMCA.
Five years ago today, we helped win the fight against PIPA & SOPA.
Yesterday we issued a statement of support for the Email Privacy Act (H.R. 387), which was introduced by Representatives Kevin Yoder and Jared Polis.